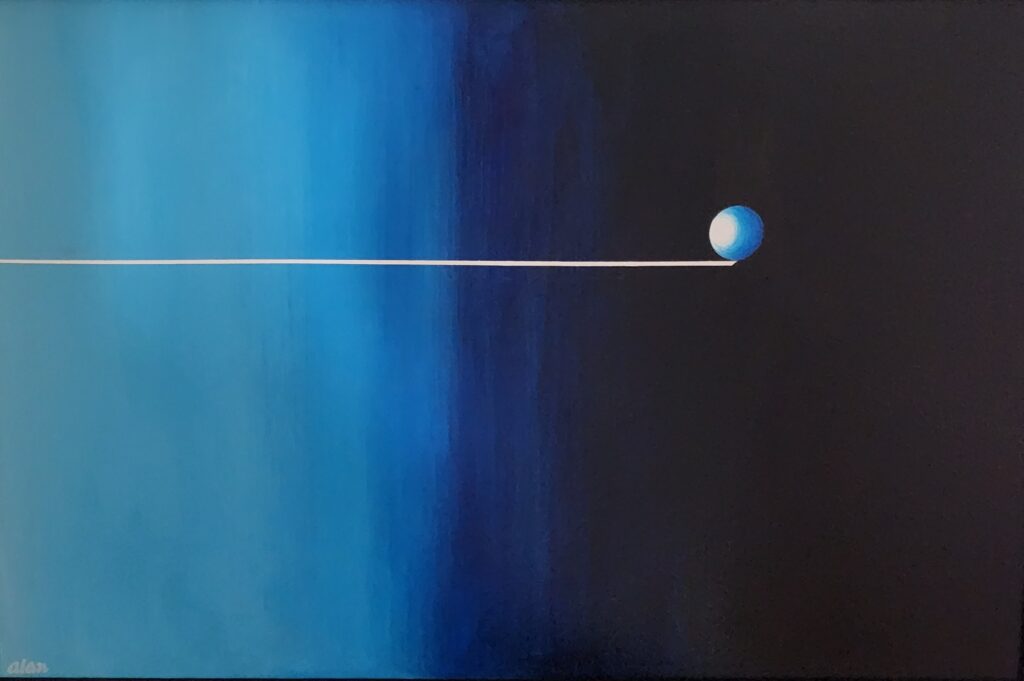 "Living On the Edge"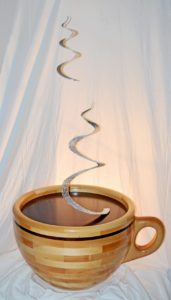 Many of my pieces were done on a commission basis, but "Java Jive / The Coffee Table" was created as a statement piece. Although it can function as a coffee table (as it is sized appropriately) it is, intentionally, a pure piece of art.
It is a major attraction wherever it has been shown and won "Best in Show for Sculpture" by the Mid-Atlantic Region of the Guild For The Creative Arts. Acclaimed by critics of the Annual New Hope Woodworkers Show, it was also the centerpiece in the Gallery at City Hall for the Philadelphia tribute art exhibition held in celebration of "National Jazz Appreciation Month". It should be noted that the musical score depicted on the 1/4″ thick aluminum twists is taken from the sheet music of the 1941 recording of Java Jive by the Ink Spots.